When having an exam with Pearson VUE, you would only get pass/faill result, but what if you want to know which section of the exam you have scored low and you want to brush up on the relevant skills? Here is how to get score breakdown for Pearson VUE exam.
Login to your account and click "View Score Reports".
It will show all the exams you've taken.
Click the one you want to get score breakdown for.
Now it will show you the Exam results letter which will tell you if you have passed or failed.
To get score breakdown for Pearson VUE exam open developer tools Option + ⌘ + J (on macOS), or Shift + CTRL + J (on Windows/Linux).
Click "Console" tab and type console.log(result) and hit Enter.
You will need to expand the exam and child reportingGroups sections.
And vuala you have you actual Score as well as the score breakdown for the Exam.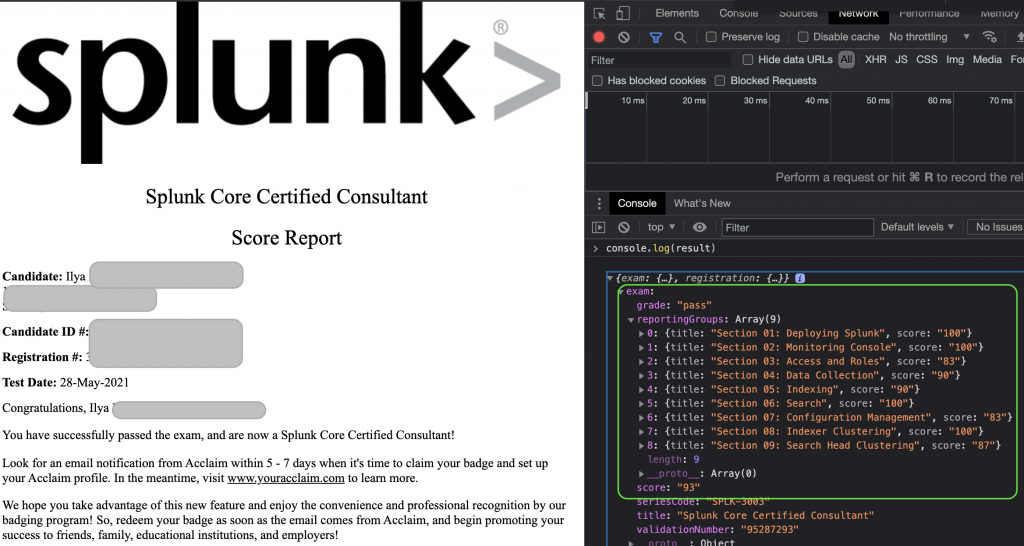 Related posts about Splunk