Are you running out of Google Drive storage but don't want to actually pay for Google One, here is how to get Google One for free.
Technically it still costs money, but there is a way to actually let Google pay you to pay the monthly fees for Google One.
Sounds complicated? it's really not! All you need to do is to signup for Google Rewards (their surveys platform), answer some surveys and use the rewards balance (that's paid to your Google Play account) to pay for Google One.
Here are the steps in more details.
Download the Google Rewards app
Go to Google Opinion Rewards home page and download the app from the relevant App Store (YES! you can do it even if you have iPhone)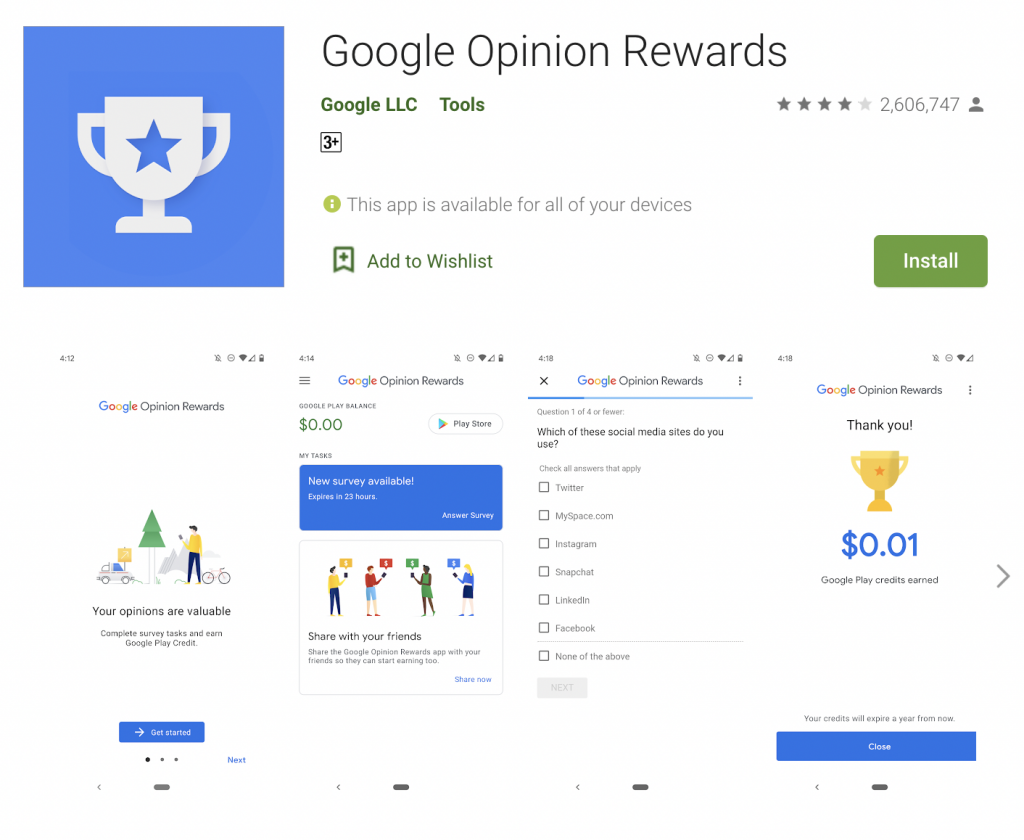 Answer Surveys
Google will occasionally send you surveys, You need to make sure you answer these within 24 hours, otherwise they will expire.
You can't control the frequency of the surveys, but from my experience the more you allow Google to know about yourself (like location) the more surverys you will get.
Most of the surveys will pay 10 – 30 cents, but they usually take just a few seconds to answer.
Once you answer a survey the reward is added to your Google Play balance,
You can review your rewards history by opening the "hamburger" menu on the top-left and taping Rewards history.
As you can see if banked up quite a few $$$, though it is over the last few years.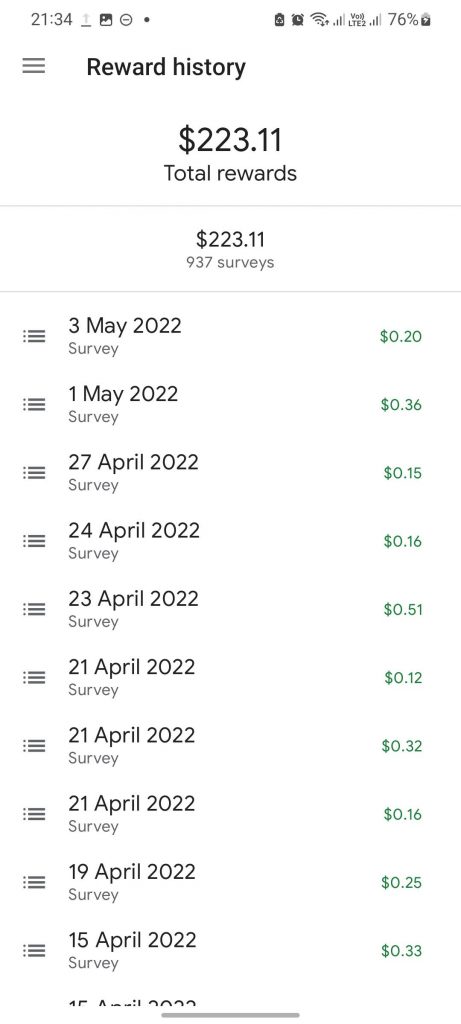 Set you Google Play balance as the primary method of payment
On Android:
Go to the Play Store app
Click on your user icon (top right corner)
Click Payments and subscriptions
Click Payment methods
Select Google Play Balance as the default one. Note that you will need to have some available balance there to select it.
Sign up for Google One
Go to Google One and subscribe to one of their plans.
I doubt (if you have just started using Google Rewards) that you will have enough balance to pay for the annual subscription, so why don't you go and subscribe on a monthly basis.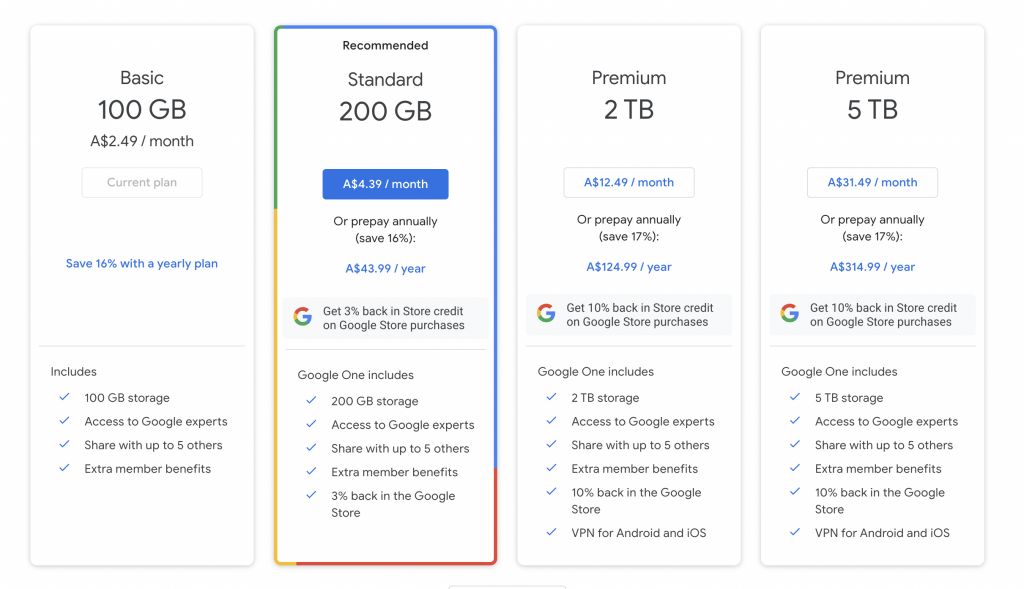 Enjoy your Google One for free on Android and iPhone
Now every month, assuming you will have enough balance on Google Play from the surveys, your Google One subscription (and any other payments in Google Play) will be deducted from the Google Play "account" and not from your other "real" payment methods.
I was using the Google Play available balance to pay for Google One as well as a few other apps and books like Atomic Habits by James Clear, which is not on my list of Books, Movies and other items mentioned in Tim Ferris Blog and Podcast (because I need to update :-))